Unique Wedding Ceremony Ideas: 27 DIYs + Wedding Ceremony Songs and Outline
Bonus: Get our newsletter & special offers for free. We will not share or sell your email address. View our Privacy Policy

Bridal Shower Checklist
By:
Kristi Kittelson, Editor, AllFreeDIYWeddings.com
If you're the maid of honor, we know you have a ton on your plate. Among those things is the bridal shower. Just use the Bridal Shower Checklist to take some of the edge off of the planning! There's a lot more that goes into planning a bridal shower than people realize, especially if you want this day to be as spectacular as the bride truly deserves. Learn how to plan a bridal shower so you're not caught off-guard with this checklist, complete with a ton of DIY ideas to make this shower the best it can be!
BONUS! Check out How to Plan a Bridal Shower: Helpful Bridal Shower Planning Checklist for all you need to know about this special pre-wedding event.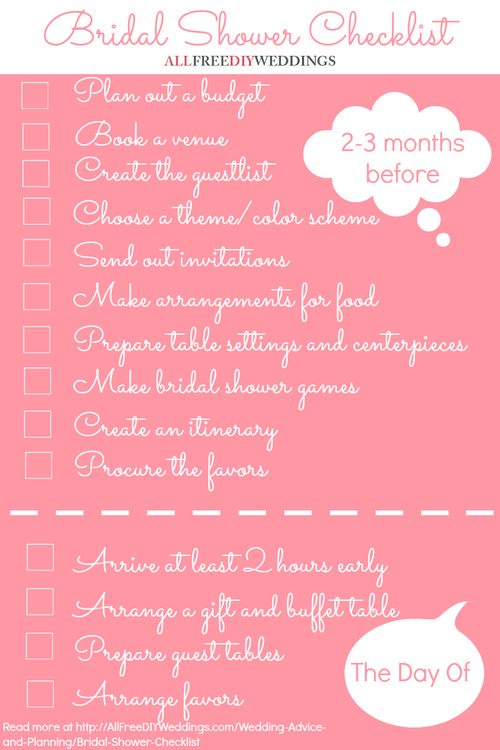 Bridal Shower Checklist
---



Every maid of honor could use a little help. Check out more pointers by heading over to Maid of Honor Duties and be the best MOH you can be!
---
2-3 Months in Advance
1. Plan out a budget
If you're planning this wedding shower with the bride, make sure to sit down and talk money with her before you do absolutely anything. That way, you can most accurately plan out this shindig. However, if the shower is a surprise, you're going to need to go behind the bride's back; try coordinating with the husband, or if someone else is funding the wedding, hunt them down and go over the numbers. If you're taking care of the bridal shower financially, be sure to plan how much you're willing to shell out.
Make sure your budget includes venue booking, catering, favors, decorations, and music, and entertainment if you plan on having live performers or DJs (though many choose to simply make a playlist on their iPods!).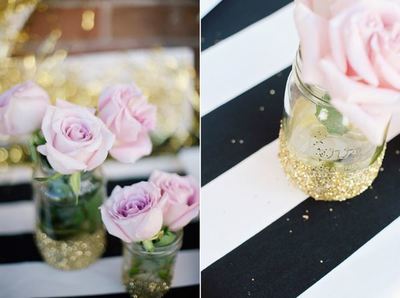 If you're on a budget, check out some of these cheap ideas:
2. Book a venue
If you're going a bit fancier, and have enough money to spend, you're going to want to book the venue at least two months ahead of time, just to be safe. Bridal showers are typically hosted at restaurants or other party-related venues, but if you're trying to save a bit, have the bridal shower at your home, or the childhood home of the bride. In many ways, this is preferable, as you can prepare far ahead of time and you don't have to worry about not getting a good timeslot!
3. Create the guest list
Everybody you invite absolutely has to be invited to the wedding. Even if they RSVP'd "no" to the wedding, it's still fair game to invite them to the shower. In fact, they may be more willing to come to the shower if they have to miss the wedding. Again, this is something you'll want to coordinate with the bride ahead of time; she may want to invited men and women, or only family. You never know what little restrictions she has. If this is a surprise, just pick the women in her life she is closest to. In line with good bridal shower etiquette, be sure to not invite more people than your venue can hold.
4. Choose a bridal shower theme/color scheme
A cute way of doing this is to choose a bridal shower theme and/or color scheme which complements or exactly matches the wedding theme. If she's holding a rustic wedding, try holding a lace-and-burlap bridal shower theme. If she's having a nautical wedding, how about sticking to soft blue, silver, and white for the color scheme? Of course, a theme isn't necessary for a bridal shower, but it can sure make things cute!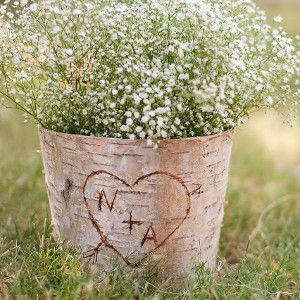 Take a look at some of our wedding theme-specific ideas:
And here are some of our favorite color schemes:
5. Send out invitations
Luckily, there are a ton of printable bridal shower invitations out there that you can use. Try to match these to the bridal shower theme and color scheme, if you picked one; if you didn't, just choose whatever you like the most. Don't forget to mention that the bridal shower is a secret on the invitation if that's the case; you don't want anybody contacting the bride a few days ahead of time to confirm anything! If it's a surprise, be sure to put down your contact information so the guests know who to call.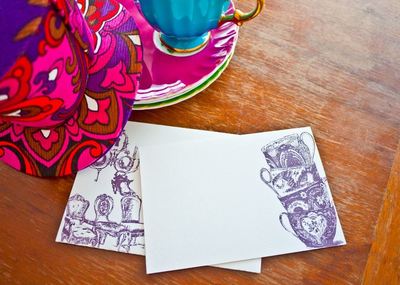 Here are some crazy-adorable bridal shower invitations:
6. Make arrangements for bridal shower food
If you're booked at a restaurant, then you're all set; that restaurant will easily cater for you! If you're at another kind of party venue, see what they offer along the lines of bridal shower food, or book a caterer at this time to bring it over. Finally, if the bridal shower is happening at someone's house, you can either book a caterer, or make your own food! Chefs, it's your time to shine. Plan out your menu far in advance so you have plenty of time to prepare, but if you choose to cook, you must add another duty to your checklist: a day in advance of the wedding, you must make the bridal shower food (the morning of would be even better, but we know how stressful that can be!). Be sure to include some vegetarian options, and tasty desserts!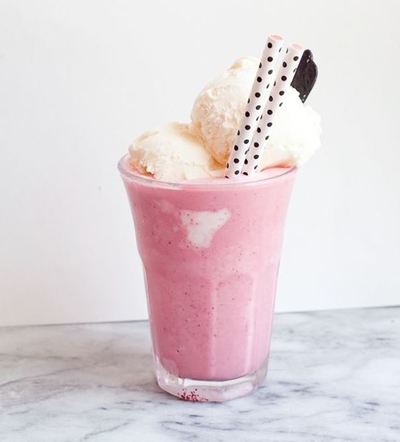 We love these food ideas for a bridal shower:
7. Prepare table settings and centerpieces
This can be as easy as buying napkin rings, silverware, table mats and centerpieces, or you could go totally DIY and make them all yourself. Be sure that you have these all set up far in advance so you're not forgetting these little details later! Also make sure you're not preparing anything until you have everyone's RSVP so you know how much to make and how many tables you'll need.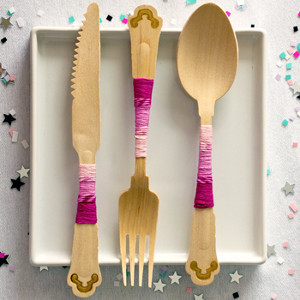 Take a look at some of these table setting ideas:
And here are some breathtaking centerpieces:
---


Get some centerpiece inspiration with our free eBook, 11 DIY Wedding Centerpieces That'll Drop Jaws.
---
8. Make fun bridal shower games
Everyone loves a good bridal shower game! At least one of the games should be specifically tailored toward the bride; this day is about her, after all! Try creating an ever-popular trivia game about the bride herself so you can test the guests' knowledge of the woman of the hour! You can even provide them with other little tabletop games, which should work especially well in entertaining the younger ladies, if any were invited.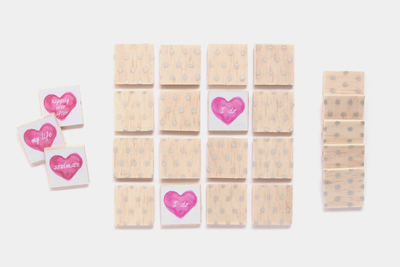 Try out these fun bridal shower games to start:
9. Create an itinerary
This part requires some creativity of your own, but just be sure to allow for some time when everyone arrives to mix and mingle for a bit, and some time for group games. Allow time for everyone to eat lunch or dinner, depending on the time of the bridal shower, and dedicate a big chunk of time for gift-opening.
10. Procure the favors
Let's face it: the favors are one of the most exciting parts of a bridal shower for the guests! Not only do they get to come and celebrate someone they love, but they get to take something home with them to remember this day by. Often times, since it's usually only women at the event, you can get away with girlier favors, but be sure to be mindful of male guests if there are any. With bridal shower favors, you can go a bit bigger than wedding favors, since there are fewer guests.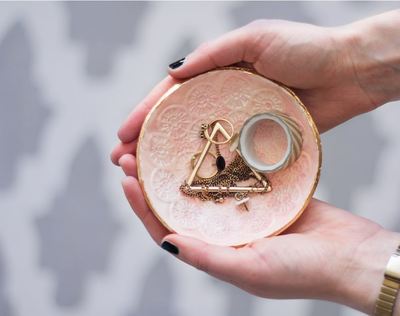 Take a look at some of these favors:
The Day Of
1. Arrive at least 2 hours early
This is the time you absolutely need for the little things, such as setting up the music and clearing out any unneeded/unwanted furniture, to start. Be sure to invite the other bridesmaids along to help you out with getting everything together; it's their responsibility, too! Besides, two (or three, or four, or five) heads are better than one; who knows if they'll think of something you didn't think of!
2. Arrange a gift and buffet table (if applicable)
The gift table is a must; simply make sure a medium-sized circular table is set somewhere people can easily gather around for the gift-opening portion of the evening, or in the center of the room so nobody has to leave their seats. You can arrange for one of the bridesmaids to take gifts and place them on the table of guests who enter. Don't forget to arrange the buffet table, if you have one, with either your home-cooked food or the catering food. If you're at a restaurant, they will come with the food themselves.
3. Prepare guest tables
This is where you get to put out all of the table settings you poured your heart (or wallet) into! Set up everyone's place; if you're very organization-oriented, you can lay out place cards so everyone knows where to sit, but as bridal showers are typically much less formal than weddings, you may want to allow guests to choose themselves where to sit. Be sure to count all the settings and compare it to the guest list; you don't want anybody to be without a seat! Sometimes, putting out an extra place setting will at least ease your mind.
4. Arrange favors
Typically, favors are arranged at each table setting. However, you may choose to give out the favors to the guests as they arrive. A neat way of doing this would be to place the favors on the gift table, and have whoever is collecting gifts hand out the favors to the guests as they pass by.
We believe in you! Just be a good hostess, and try to have fun! Once you loosen up, everyone else will, too. You'll all have a fantastic time, and the bride will be infinitely grateful, and thankful she chose a maid of honor so perfect.

---

Don't forget your toast! Wish her all the best - and look good doing it - with our Maid of Honor Speeches: Examples and Tips for Success.
---
Free projects, giveaways, exclusive partner offers, and more straight to your inbox!
Tags / Related Topics
Your Recently Viewed Projects
Images from other crafters

Something worth saving?
SAVE all of your favorite ideas
ADD personal notes
QUICKLY reference your ideas