Incorporating Greenery Into Your Wedding
Ditch the flowers and go green with these wedding greenery ideas.
By:
Emma Fiander, Editor, AllFreeDIYWeddings.com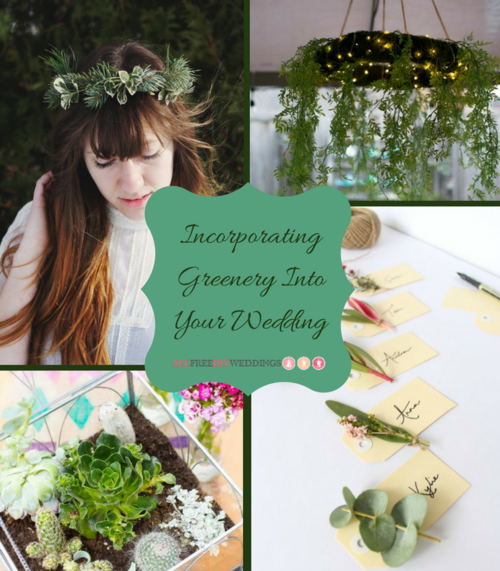 Never one to follow the crowd, you've always been a little off-beat. Trendy is not a word you would use to describe yourself. You prefer to lead the way, blazing a trail of unique taste behind you, and if people follow you, great! If not, you're not bothered; you're doing your own thing and that's just the way you like it.

If you recognized yourself in the description above, then you're going to love what comes next.

If you've found yourself on this website, chances are you have a wedding to plan, whether it's your own or you're just a very dedicated maid of honor. There are a lot of decisions that go into putting a wedding together, ranging from the miniscule (the font on your place cards, napkin ring color) to the seriously significant (venue, food). What specific details fall where on that scale depend on the bride's priorities, but when it comes to items that are considered universally important, flowers almost always make that list.

It's pretty much widely expected that there will be flowers involved in your wedding, but as we mentioned before, you've never been one to do the expected thing. You like the idea of using natural materials in your decor, but you're not so sure you can really picture yourself carrying a traditional bouquet down the aisle. Plus, flowers can get expensive quick. Lucky for you, we have an answer: greenery.

So what is greenery?

Greenery is a term that is routinely used to describe the non-flower parts of floral arrangements. Greenery is your leaves, stems, and some types of grass. It can also include elements that are not strictly green, like branches and even fruit. Greenery is also the official Pantone Color of the Year for 2017, meaning this is one trend you definitely want to stay on top of.

Flowers are such a versatile decoration — they can work as either an embellishment for just about anything. From chair decorations, photo backdrops, and aisle runners to centerpieces, bouquets, and hair accessories, flowers can do just about anything. Approach greenery in the same way. Instead of hanging a string of flowers, put up a greenery garland instead. Replace the peonies in your centerpieces with succulents. Flowers in your hair are pretty but have you considered crowning yourself in holly instead? Simply put, anything flowers can do, greenery can do better. Or, at least, just as well. Keep reading to find out how you can incorporate more greenery into your wedding.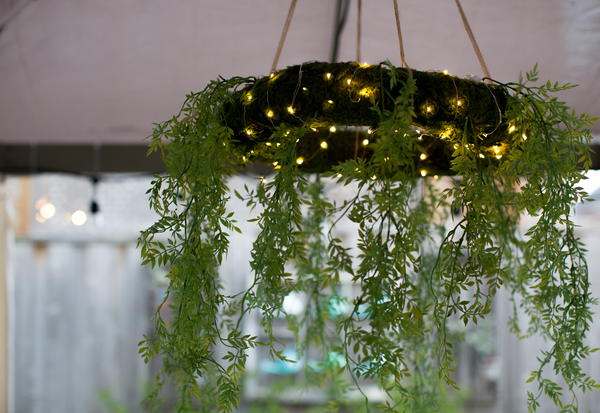 A Note on Sustainability
Besides looking unique and generally being less expensive than florals, there is one other major reason you should include more greenery in your wedding: sustainability. If you're an earth-conscious bride, this aspect is especially important. Often with wedding flowers, to get the exact blooms you want, you have to have them shipped to your destination. Roses, a popular choice for wedding florals, are one of the worst offenders. Eighty percent of roses are grown in South America or Africa, writes Chere Di Boscio for Eluxe Magazine, and because of their short lifespan, they have to be flown to their destinations to ensure a quick delivery. Not only is this a costly endeavor, but it's not exactly great for the environment, either, once you factor in all the carbon dioxide emissions.

You can, of course, make sure your flowers are locally sourced, but that doesn't necessarily mean they're any greener. If your florist is trying to grow something not native to their area, that flower is going to require an artificial environment that mimics their natural home. That means fake lighting, heat, and cooling, which of course means more unnecessary energy being used.

Sustainable Greenery Tips and Tricks
In addition, if you live in a dry, desert region or in an area with a drought, keeping those flowers alive can use up a lot of unnecessary water, and plants that are unused to the climate can have a difficult time. If you live in one of those areas and hope to incorporate more greenery into your wedding, consider using succulents, like these Stunning Succulent DIY Wedding Centerpieces. There are tons of opportunities for succulents to feature in your wedding decor, and because there are so many different kinds of succulents out there, you're sure to find one the exact shape, size, and color you need. Plus, you can utilize creative vases and pots to fit your theme, like these colorful Geometric Southwestern Pots.

Another sustainable option is to forgo authentic greenery altogether and use faux pieces, like with this fabulous Lush Plant Wall. Artificial greenery is also an incredible budget-saving trick. Of course, one allure of using real plants would be for the lovely scents they exude. To get around that, you can hide fragrance sachets in your decorations. No one will ever be the wiser. Additionally, for more sustainable, budget-friendly options, you could easily ask your friends and family to donate their own greenery for the big day.

Regardless of your level of commitment to the environment, it's hard to go wrong with wedding greenery.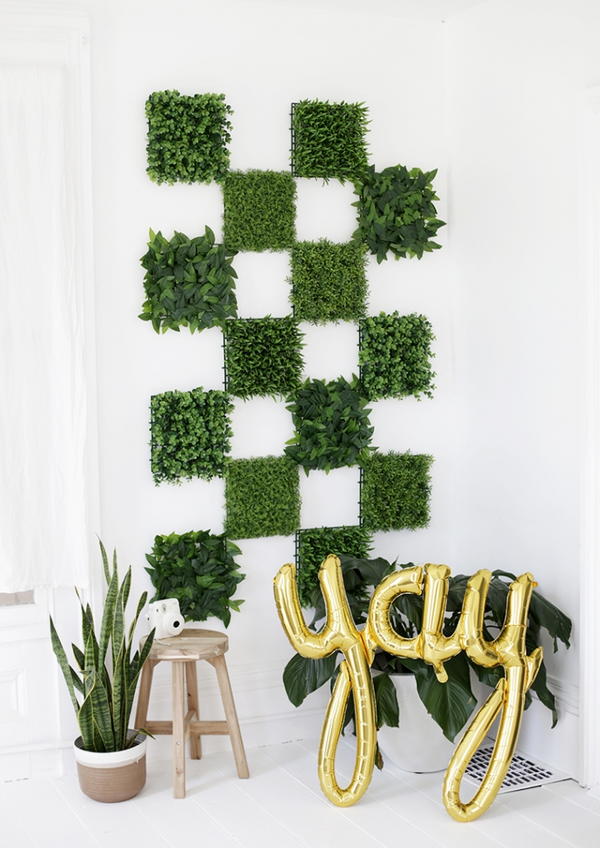 Greenery is the perfect natural decor for a wedding with a green color scheme. Get inspired for your green wedding here: Wedding Color Schemes: Greens
Greenery Centerpieces and Other Table Crafts
One of the most prominent places you find flowers in a wedding is in the centerpieces. Floral centerpieces can range from the simple to the extravagant, and green centerpieces are no different.

Take this terrarium centerpiece. It's incredibly easy to make — all you have to do is plant a few succulents and, voila! You have a strikingly simple centerpiece. Not to mention, since it's made using succulents, it's also extra environmentally-friendly.

In contrast, consider a centerpiece that hangs from the ceiling or a table runner that turns your table into a veritable garden. Projects like that take more effort, and can be quite exorbitant, while still exhibiting some of the great splendor greenery is capable of.

If you already have a theme picked out and you're worried any greenery won't be supported by the rest of your decorations, don't be so sure. For example, you could transform an old book into a plant potter that would be equally at home at a rustic wedding as a book-lover's soiree.

Green centerpieces can work with just about any season, too. Tackle summer by adding pops of color in the form of fruit rather than flowers to your greenery centerpieces, and take advantage of seasonal plants like evergreens to create a garland to warm your holiday table.

By the way, no one says you have to let the centerpieces have all the fun! It's just as easy to incorporate greenery into the smaller elements on your table. Green place cards and table numbers are a great way to guide your guests to their seats. There they can find a sprig of rosemary tucked beneath their napkin bands.

Don't forget the candles! Whether you choose to embrace the overgrown spirit of nature or you opt for a more simple light, greenery will more than get the job done.


Any one of these fabulously green table crafts will look incredible at your wedding, and if you choose to incorporate more than one, your reception tables might just turn into a garden of greenery. That's the great thing about greenery; like flowers, you can use as much or as little as you want. Consider the effect you're going for: do you want to use greenery as just a statement or accent piece here and there, or do you want your ceremony to be an explosion of plants? You're in complete control.

Green Craft Ideas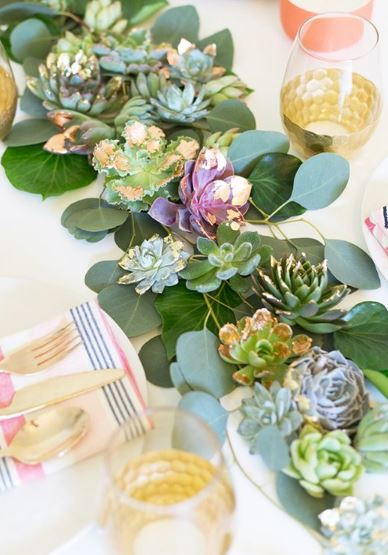 Hanging Greenery and Wall Decor
If you're erring on the side of more greenery, then it's time to think about more creative ways to use it. Centerpieces and table decor aren't the only places you see flowers at a wedding, and you can easily find other uses for your greenery as well.

Consider your walls, for example. Couples who have outdoor weddings have no problems cranking up the greenery, but if your soiree is under a roof, dress up those walls with some hanging plant decor. If you're a bride who's more on the traditional side of things, you might choose to go the garland route, or you might prefer a wedding wreath or two.

An ever-increasing trend is the monogram. If you're the kind of girl who likes to see her initials on everything, it turns out moss is super conducive to that sort of thing. From complex, intricate monograms to hang somewhere everyone can see it to more subtle, easily covered letters that you might use to spell out a whole name, moss monograms are a great, unique way to incorporate more greenery into your wedding.

If you like the idea of using moss but you're not really feeling the whole monogram thing, consider doing something more unexpected, like a mossy chandelier.. A stunning piece like that is sure to stand out no matter where you are in the room. It's the perfect pièce de résistance for your woodland fairytale, and isn't that exactly what your wedding deserves?

Green Craft Ideas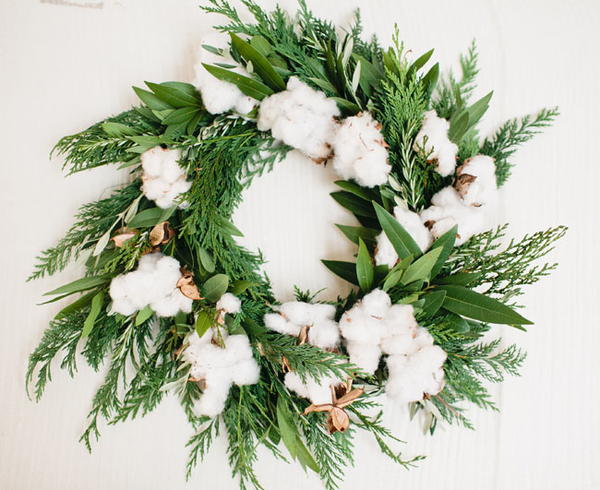 Green Accessories and Other Wearables
Your decor isn't the only place you can incorporate more greenery into your wedding. For the bride who wants some truly unexpected touches, consider the opportunities you have to wear your plants. Wearable greenery is a quick way to make the guests at your woodland wedding feel like they've just stepped into a fairy tale.

Flower crowns are great hair accessories for any bride who wants to look like a fairy princess. However, in the last few years, they've become quite popular, rendering them no longer truly unique. For a style update on the traditional flower crown, consider one made out of bay leaves or pine needles.

If you prefer a more subtle touch than a full on greenery crown, you have options, too. Imagine, for example, how absolutely ethereal you would look with an exquisite hairpiece made out of greenery, or if you wove clovers into your flowing tresses. You'll be a true woodland goddess.

Once you have your hair figured out, that doesn't necessarily have to mean the green accessories have to stop. Adorn your arm in small succulents for a fresh look. You could even use it as a makeshift bridesmaid bouquet. Or replace the flowery parts of a DIY garter with greenery pieces. And don't forget the men! Dress them up in a greenery boutonniere. Pin it to all the groomsmen or just the groom himself, depending on how much green you want to feature.

Greenery as decor is magical enough on its own, but when you incorporate it into what you're wearing, you take it to a whole new level. It's that kind of attention to detail that will make your wedding stand out, and don't be surprised if you start a few trends in the process.

Green Craft Ideas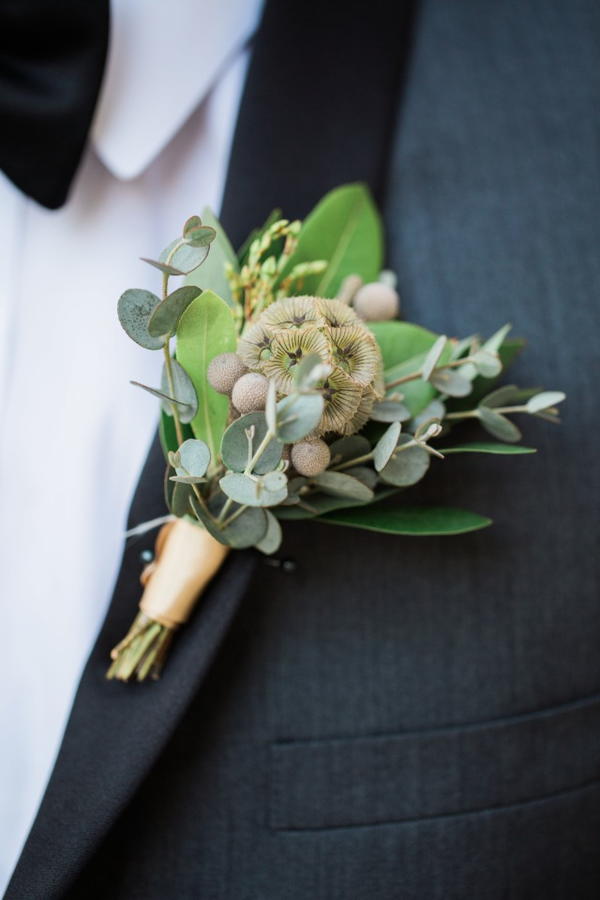 If you're having an outdoor wedding, your greenery can serve to augment the natural beauty of your surroundings. Check out some other crafts for the occasion here:
Free projects, giveaways, exclusive partner offers, and more straight to your inbox!
Tags / Related Topics
Your Recently Viewed Projects
Images from other crafters

Something worth saving?
SAVE all of your favorite ideas
ADD personal notes
QUICKLY reference your ideas